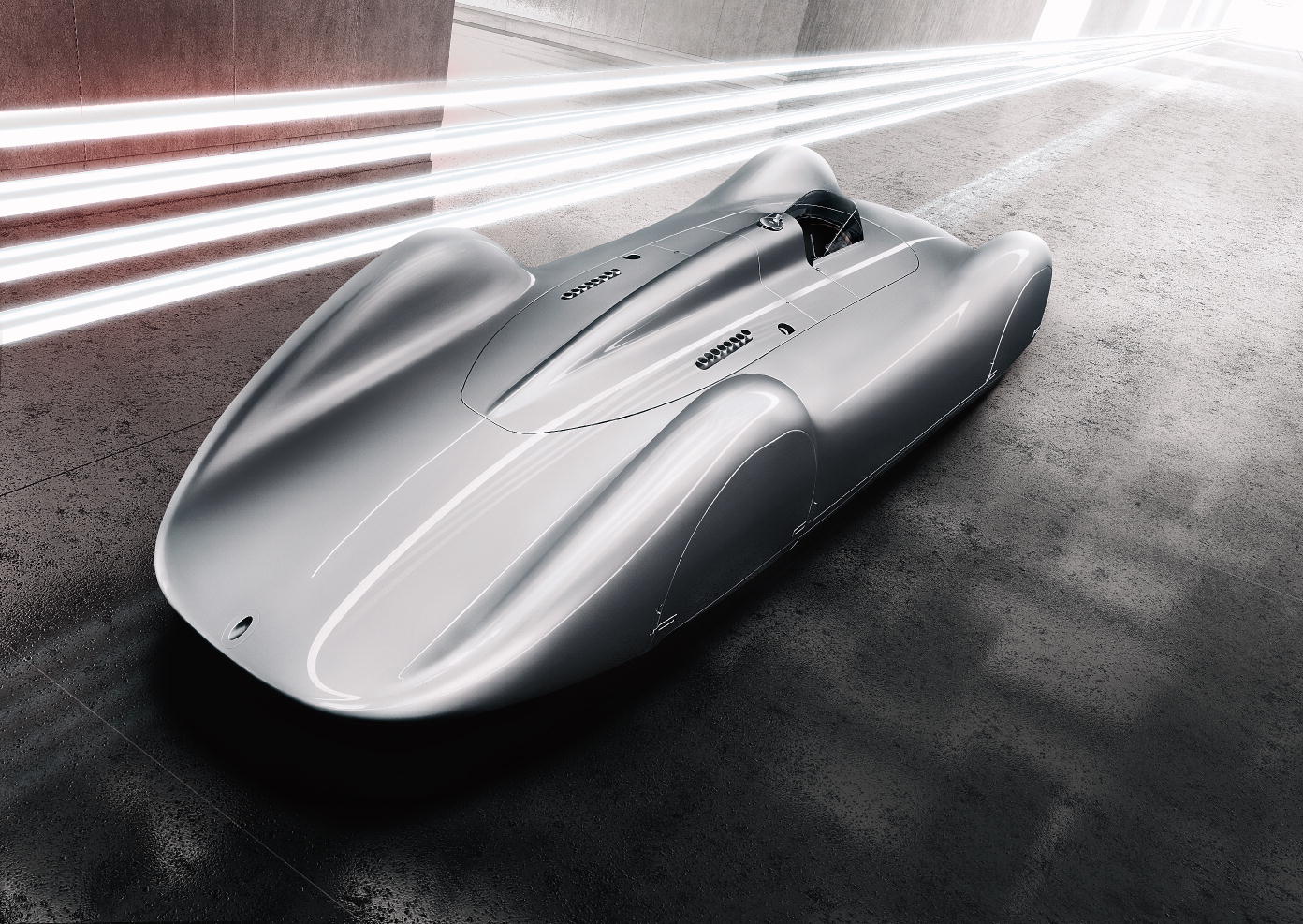 What is technology? I suppose it depends on who you talk to. For some, it means electronics. For others, it means engineering, production, something new. At Audi, for over 100 years, it is a guiding principle.
August Horch left Daimler to start his own car company (you know it as Audi today), when he wasn't given the freedom of design to implement his engineering ideas. To August Horch, this guiding principle created the slogan Vorsprung durch Technik…advancement through technology.
From the beginning, Audi has been at the forefront of design and technology. In the 1920's, we developed the first mid-engine race car. Today, the fastest, most extreme racing and street cars in the world still use this design. In the 1930's, the engineers at Auto Union (the 4 companies represented by the 4 rings on our cars today), started to do rollover crash testing. They would send a car down a hill, and make it hit a ramp with only the wheels on one side causing a roll over to occur. The 1930's also saw Audi produce a racing car called the streamliner that went 406 kph on a closed off stretch of the Autobahn, shattering the speed records of its day. For us here in America…that's almost 252 mph!!!
In the 1980's, Audi decided to buck conventional wisdom and put 4WD into a car. This new "Quattro" technology became so dominant in racing that it was banned as an "unfair advantage". Today, Quattro is the best selling and most revered AWD system in the luxury car world. In the early 1990's, Audi once again became pioneers when they set out to design the new A8. Extensive use of aluminum and brand new production methods resulted in the Audi Space Frame. This new frame design redefined lightweight design and collected 40 patents in the process.
By now, you are aware that Audi is not afraid to try new things. In 2000, Audi showed up to race the 24hrs of LeMans with a brand new prototype. They developed the FSI technology used on our cars today, and were the overall winners of the race. We won again in 2001, 2002, 2004, and 2005. In 2006, Audi once again did something nobody thought was possible. Audi showed up to race the 24hrs of LeMans with a diesel…and won! Of course that wasn't enough. We won in 2007, 2008, 2010, and again in 2011, creating the most dominant decade ever at the most revered, difficult endurance race in the world…and by the way, surpassing Ferrari for second place in overall LeMans victories in the process. For 2012, Audi has just announced a hybrid diesel race car for LeMans. I don't know how they will finish, but I know where I would put my chips!
When the R8 supercar was released in 2008, Audi became the first car company to use LED running lights. We now see them as the face of Audi. Of course imitation is the sincerest form of flattery, so thank you to all the companies that are copying Audi. If you want to copy Audi though, you better be on your game because we aren't slowing down.
For Audi, technology isn't a word. It's a lifestyle.